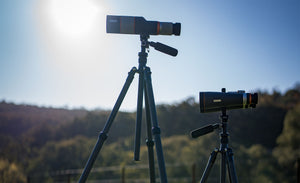 TRICER TRIPODS & ADAPTORS
---
THE MODERN HUNTER IS PROUD TO BE THE EXLUSIVE DISTRIBUTOR OF TRICER USA WITHIN AUS & NZ
Born in the backcountry, all Tricer products were invented out of necessity. Avid backcountry hunters and are always looking for a way to save an ounce and get an edge in the field. 
Tricer strives to challenge everything, and no isn't an answer they like to hear. Tricer encourages asking "why". There are many things done and used by hunters, simply because that is how it's always been done; or because that is the only way they know.
Tricer want to help challenge the hunting status quo's by giving our customers innovative tools for the backcountry.